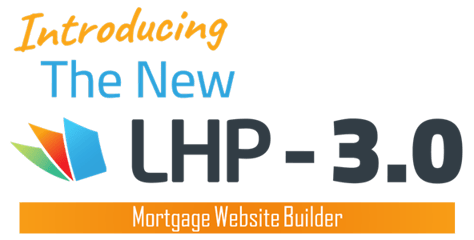 Exclusive Offer for Existing LenderHome Page Clients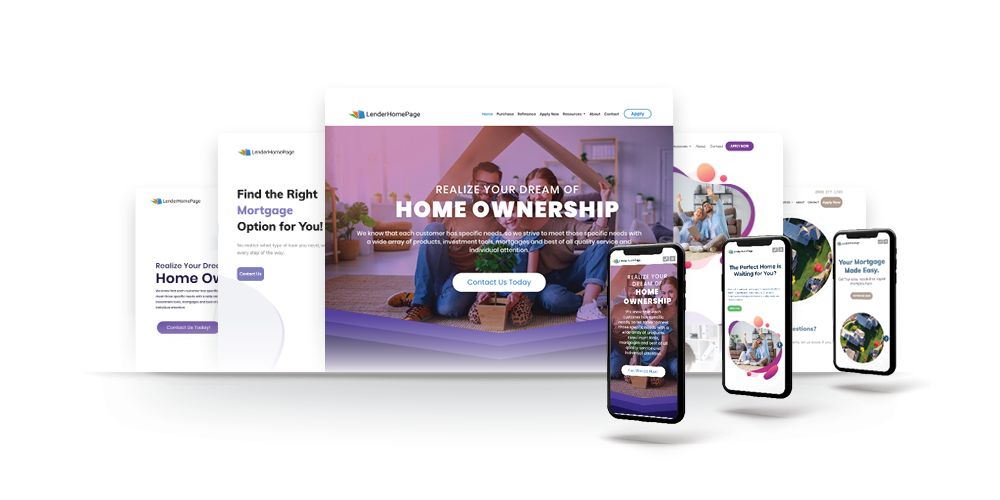 LHP 3.0 is our new website platform that is designed for active mortgage lenders who want to produce fresh professional content and generate leads online. LHP 3.0 incorporates a dynamic funnel builder, social media, a simplified website builder, A.I. assisted content creation, enhanced SEO features and a host of other features. Come and learn how LHP 3.0 can take your online marketing to the next level.
This is an optional upgrade. You can still enjoy all of the features you currently enjoy in your current website platform with no interruptions.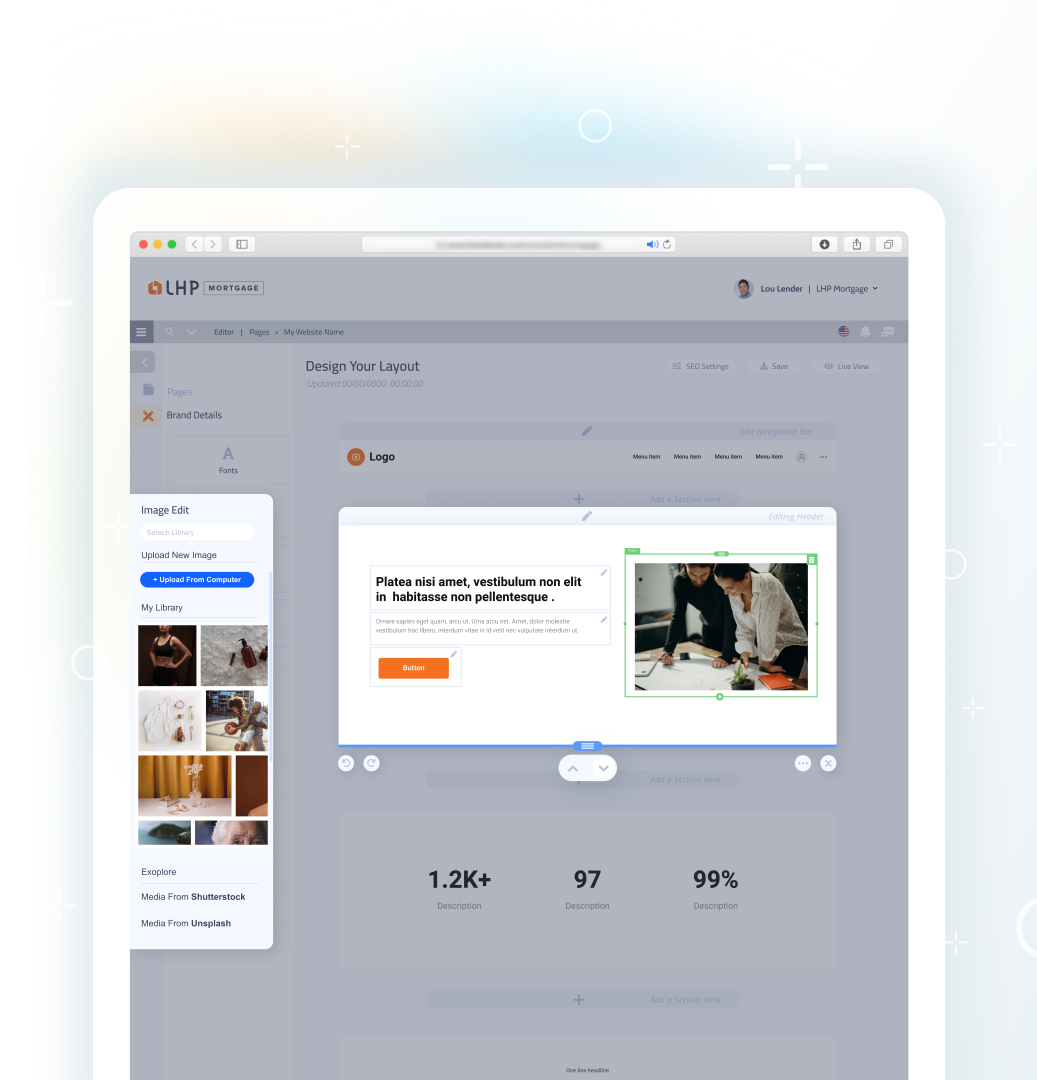 Simple Page Design & Editing
LHP 3's simple website editor allows you to create and edit pages with ease. Our stackable page editor allows you to place content, images, videos, and virtually any web content on your website in minutes. The best part is NO CODING is needed. Everything can be easily dragged and dropped into place with no formatting nightmares.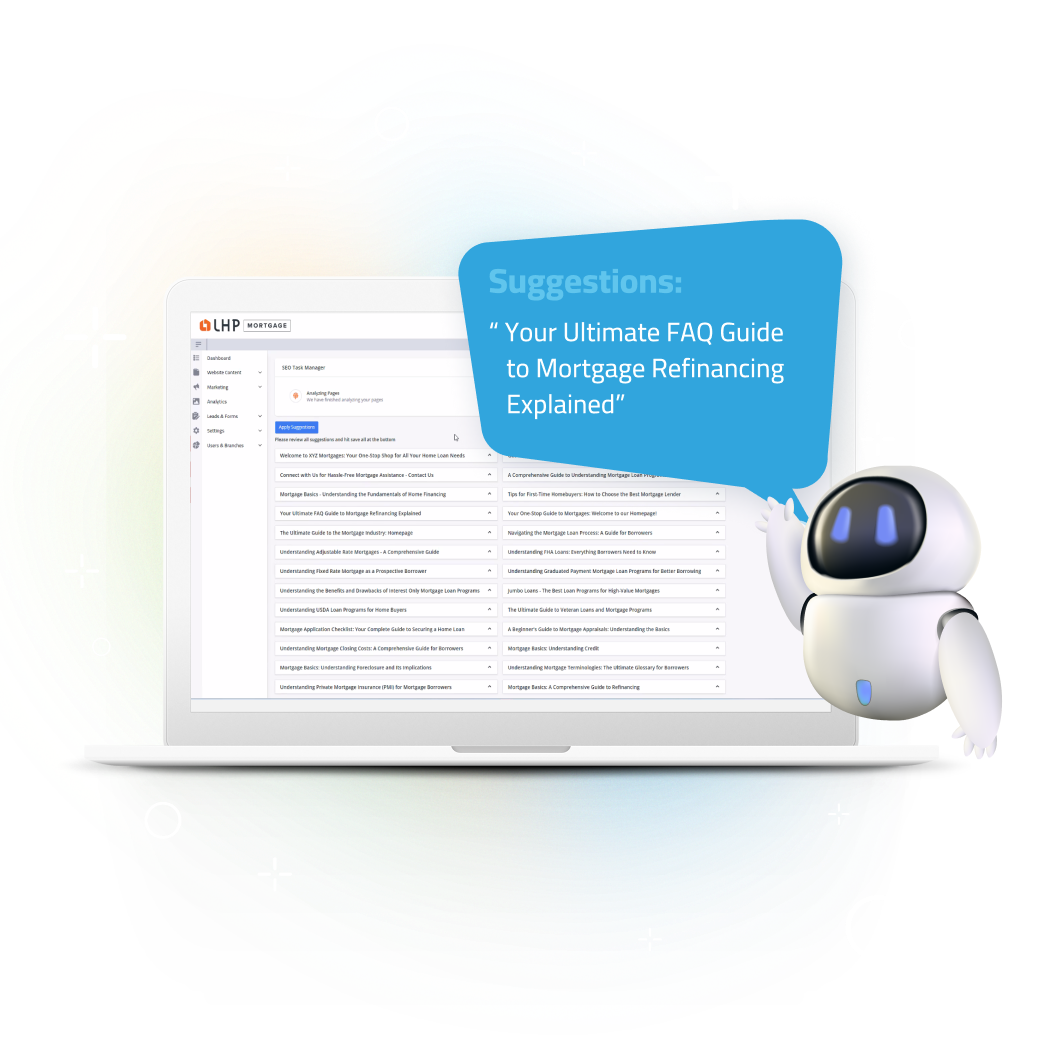 AI Generated Content
Say goodbye to writer's block with Chat LHP (powered by Chat GPT). Effortlessly generate engaging and personalized website content, tailored to your needs, covering blog posts, product descriptions, FAQs, and more. Boost productivity, reduce creation time, and elevate your online presence with this revolutionary AI-powered content writing assistant.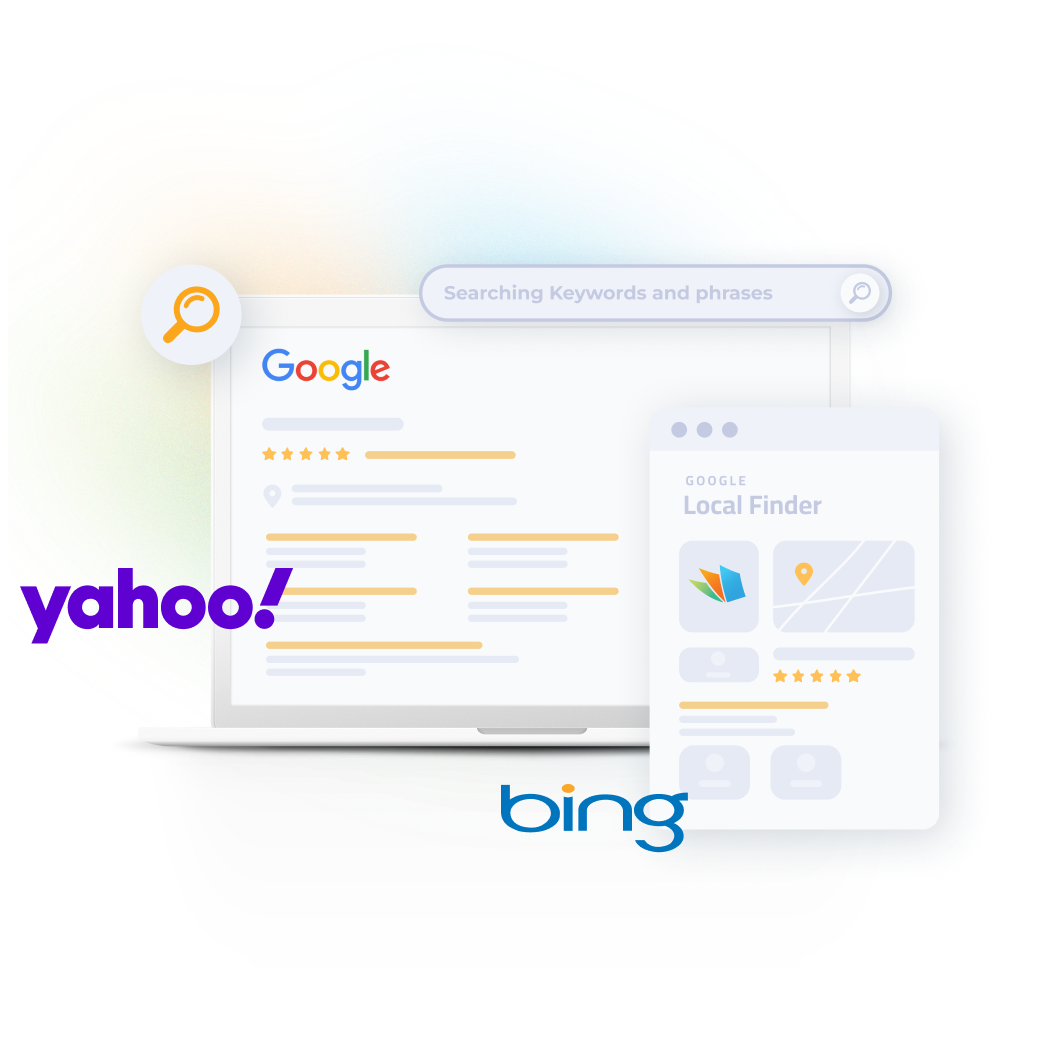 Rank Higher (SEO)
Experience the ultimate website builder with unrivaled speed and top-ranking SEO performance. Integrate new SEO speed considerations effortlessly and capture organic traffic while staying ahead of the competition. Create a blazing-fast website with our unparalleled platform.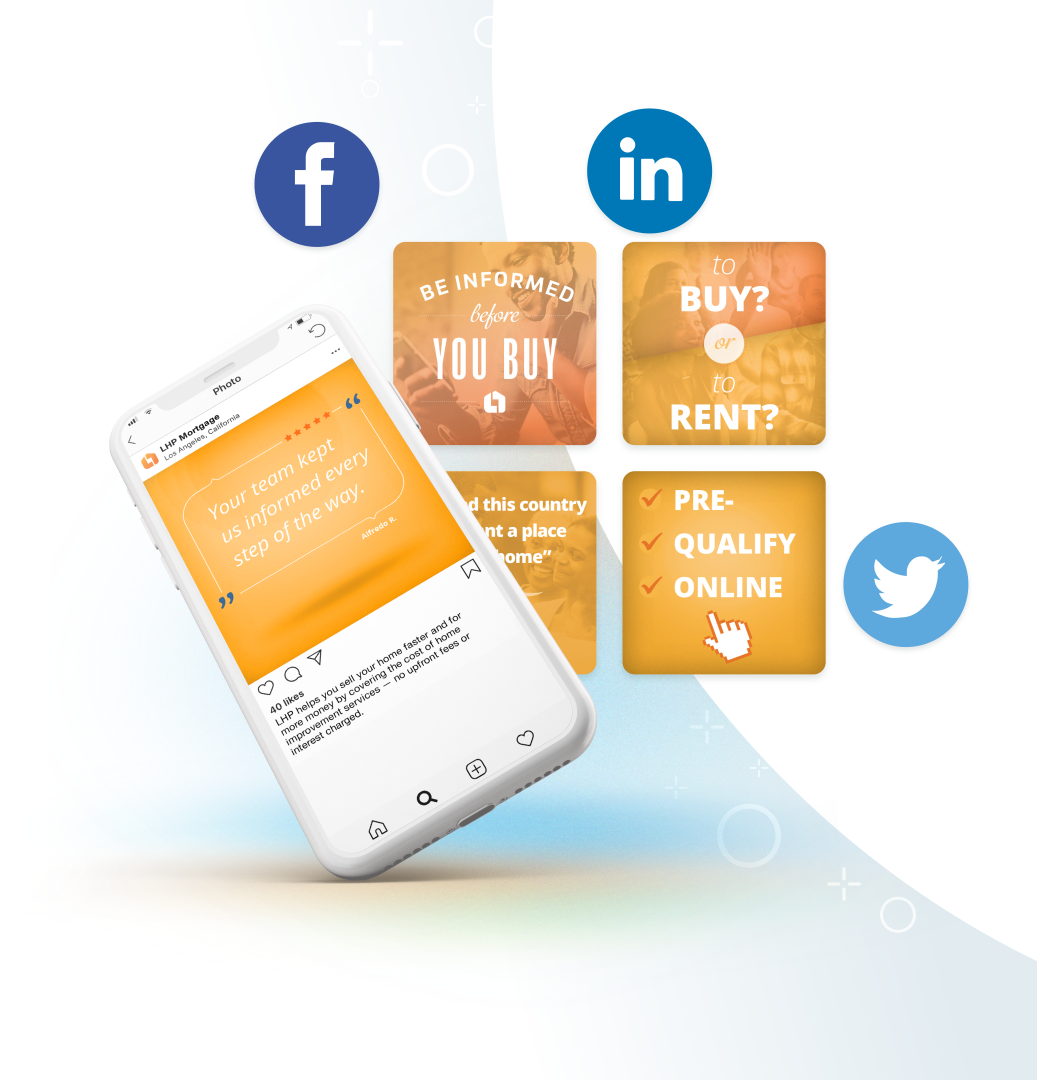 Social Media Content
Introducing our innovative software feature that revolutionizes social media marketing for mortgage companies. Automatically generate branded content tailored to each company's unique identity, enhancing their social media presence. But that's not all; empower loan officers with personalized content, including their headshots and personal application links, to build stronger connections and increase traffic to your website.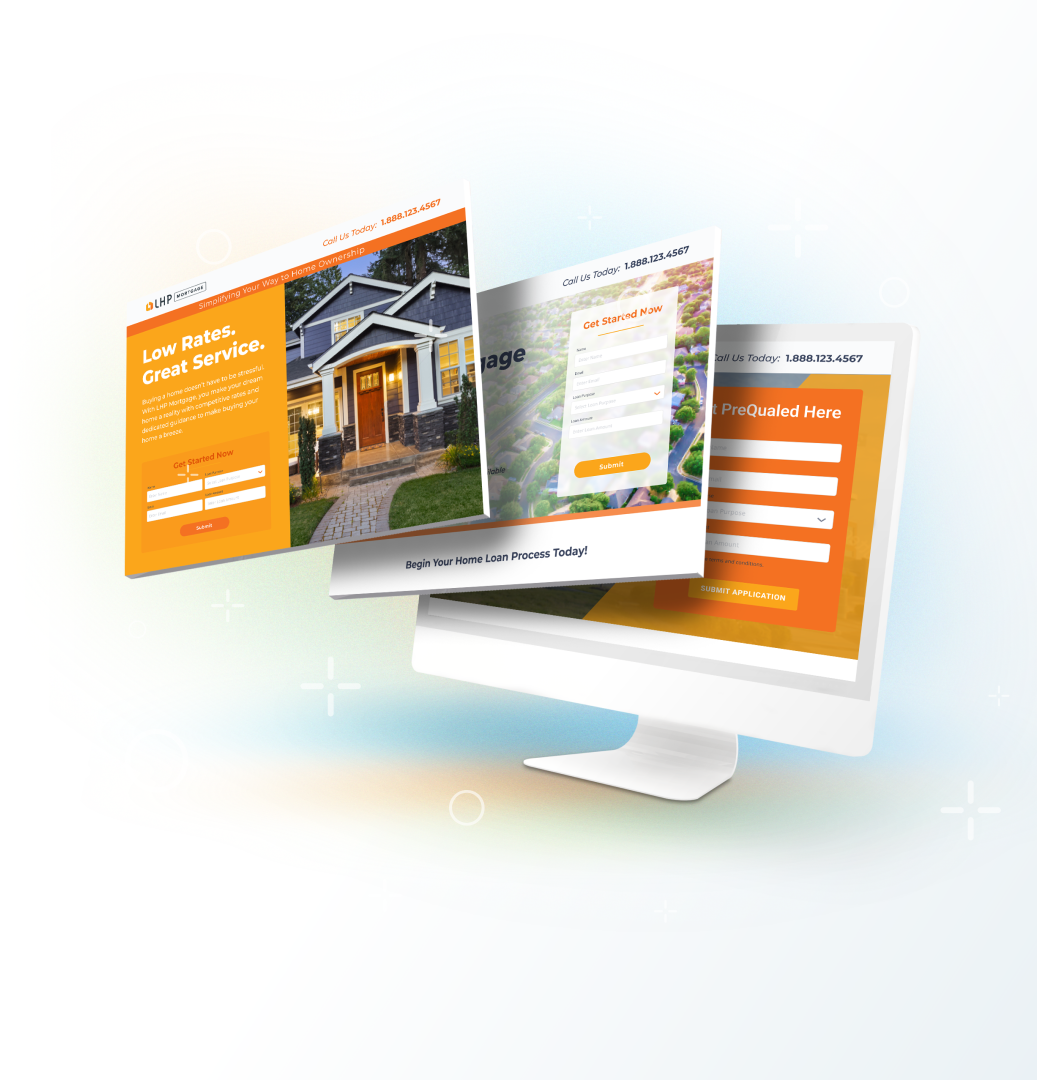 Integrated Landing Pages
Effortlessly create custom landing pages in minutes, perfectly tailored to your company's branding and messaging. Alternatively, choose from a variety of pre-made templates for a quick and professional solution to showcase your services.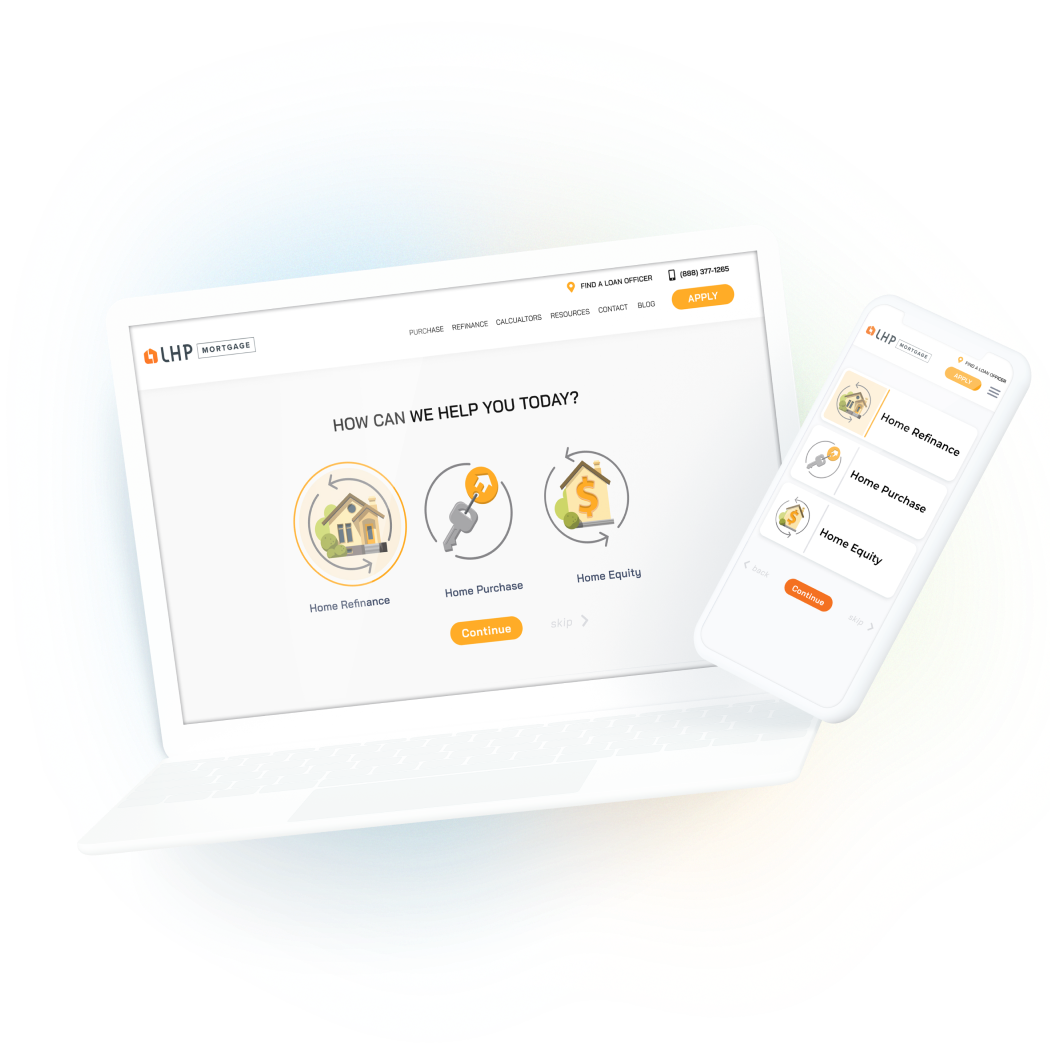 Customizable Lead Funnels
A mortgage lead funnel is a structured marketing process that guides website visitors through different stages of the mortgage journey, converting them into qualified leads or customers. With LHP 3.0, you can easily use or edit pre-made templates to create the ultimate traffic converter for your website, capturing interest, providing relevant information, and encouraging mortgage applications.
Automated Review Posting
Enhance your website's credibility with our powerful feature that seamlessly integrates third-party reviews into your web pages. Display authentic customer feedback from popular review platforms directly on your site, building trust and confidence among visitors. With this integration, potential customers can make informed decisions based on genuine reviews, elevating your brand reputation and driving conversion rates.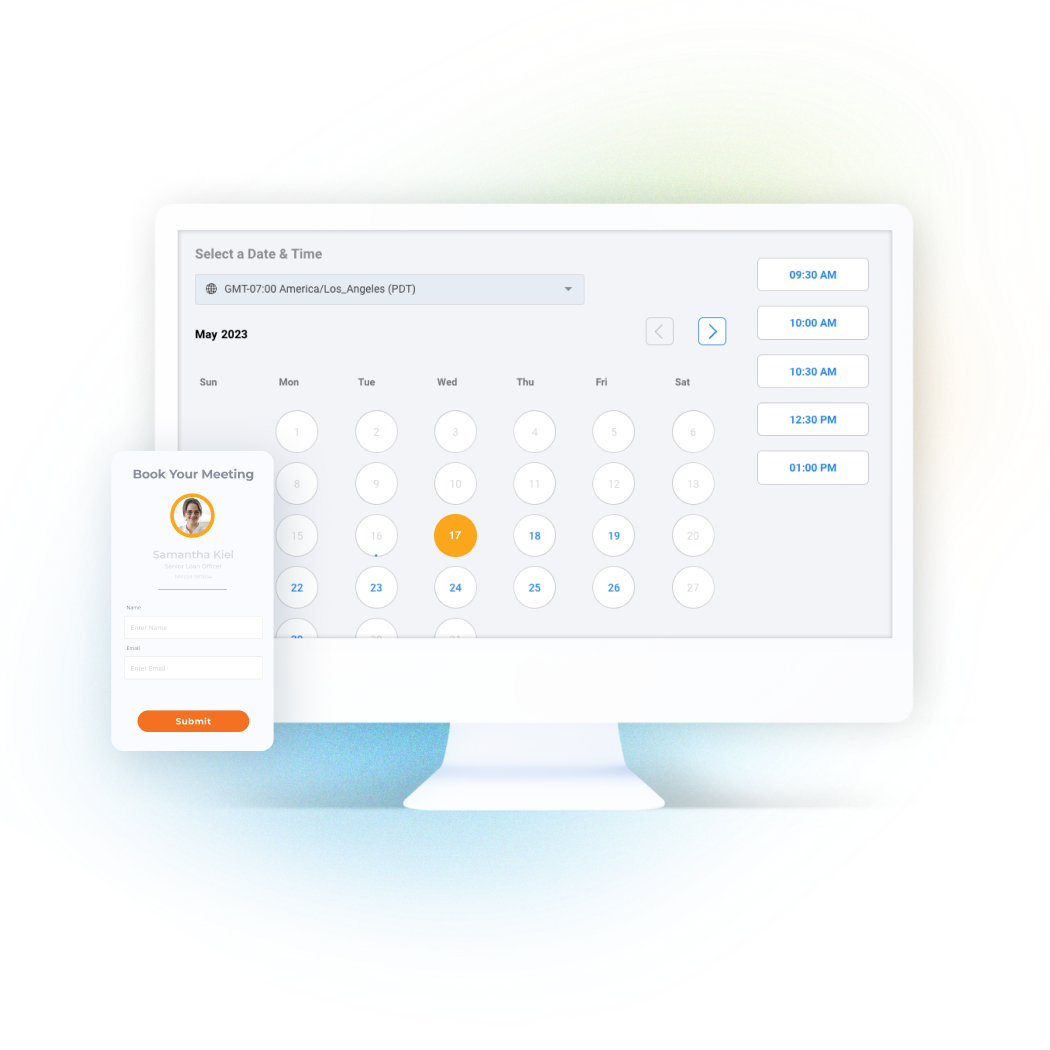 Calendar Integration
LHP 3.0 seamlessly integrates with Calendly, enabling prospects and borrowers to schedule appointments with loan officers directly from our web pages. With just a simple call to action, visitors can easily book meetings, streamlining the communication process. Empower your clients with hassle-free appointment scheduling and enhance the overall user experience on your website.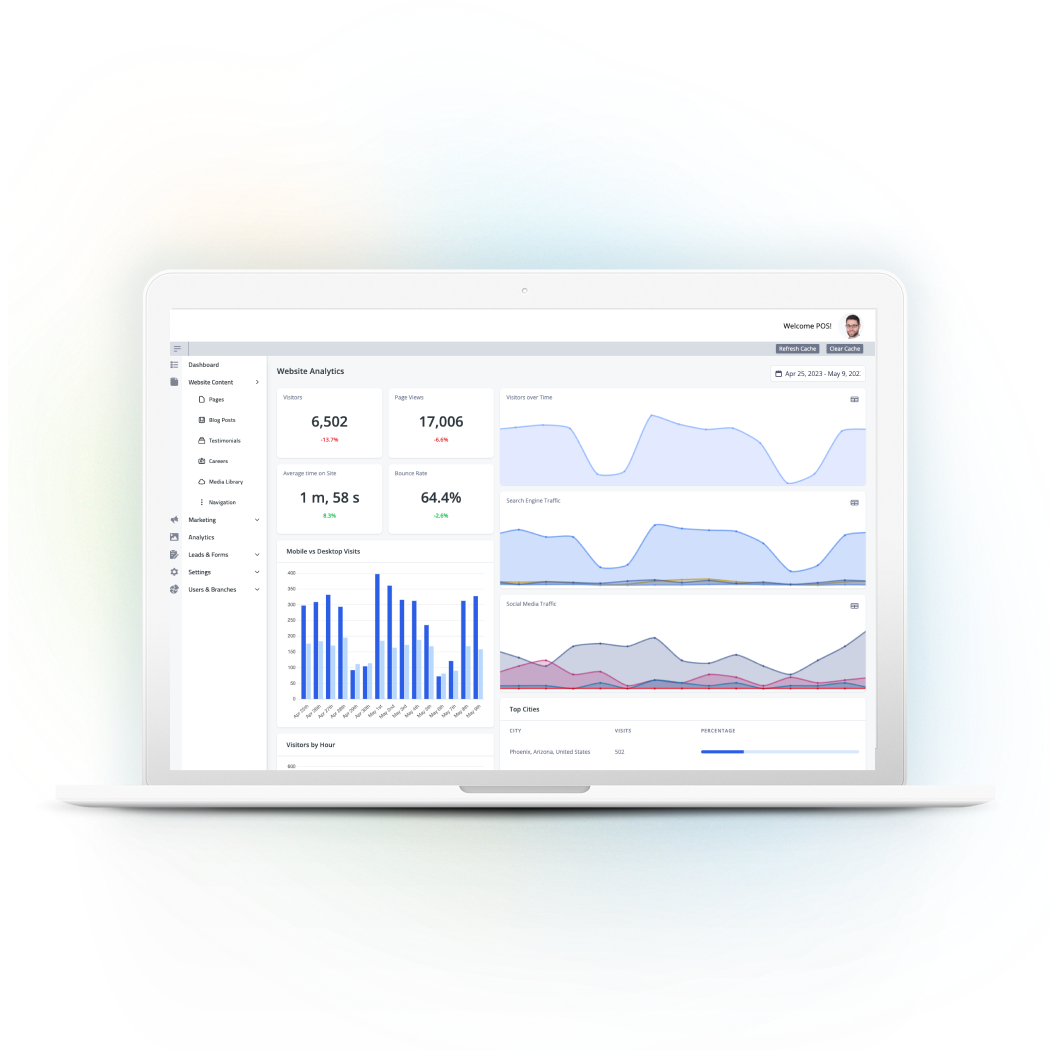 Analytics
Access detailed back-end analytics on traffic, sources, and content performance, providing you with the tools to steer your website in the right direction. Make data-driven decisions and optimize your strategies to achieve outstanding results.
Disclaimers: We reserve the right to limit licenses per territory. Some products are not available in all areas. some restrictions may apply. The results discussed in this program are not guaranteed and may differ. Program requires the use of specific proprietary tools that must be purchased. Actual representatives may be replaced with spokespeople. All client testimonials are used with the permission of users.