Trying to Grow Your Mortgage Business in a Digital World?
"New FREE Book Shows 3 Unknown Secrets to Process More Loans, Faster, In a Digital World"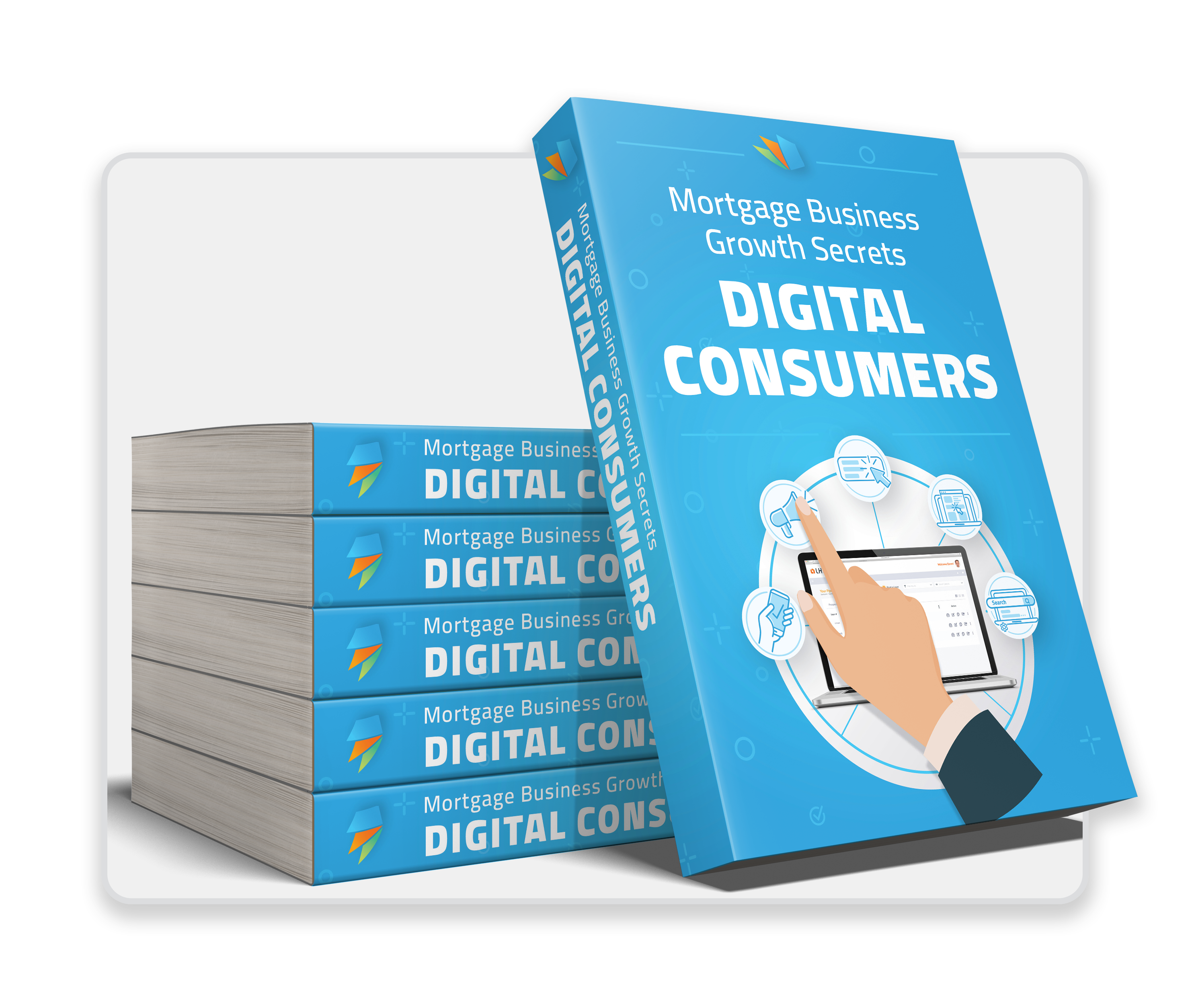 So How Do You Win More Digital Mortgage Loans Without Creating a Log Jam of Applications?
Let me know if this has happened to you...
As a mortgage broker or loan officer, there have been times where we've had stacks of applications waiting to be processed...
And our voicemail is full of messages from clients wanting to know the status of their application...
Our bank account doesn't seem to be growing, but we feel like we're working around the clock...
Is that your story right now? Is that why you're here?
Have you created an amazing Mortgage Business, but can't quite figure out how to keep up with the number of applications or the expectations of customers in the new Digital Mortgage World?
Or does your story sound a little bit different?
Are you a Mortgage Business that is competing for loan application leads but struggling to differentiate yourself from others in the market...
"If I can't get a steady flow of loan applications AND streamline the application process to make it faster, will I be able to stay in business?"
We are LenderHomePage, creator of the book "Mortgage Business Growth Secrets: Digital Consumers," and no one is more passionate about streamlining the loan application process than we are.
Over 18 years ago, we launched LenderHomePage and began our mission to power the mortgage industry through cutting-edge, easy-to-use software by launching our mortgage business websites for mortgage brokers and loan officers.
We had a great product, but the real problem mortgage brokers and loan officers faced wasn't just getting more leads, but also streamlining the entire application process...
Because of the transition of consumer behavior to a digital expectation, a website wasn't enough...
So we added a full service POS system called Loanzify, which streamlines the entire process, including pre-approval...
And because of the all-in-one solution created by our website and POS system, our customers have been able to close more loans, faster, while creating an impeccable customer experience that leads to referrals and repeat buyers.
But today, we're not here to sell you anything...
In fact, all we want to do is help you compete in a digital mortgage environment...
What would happen to your mortgage business if you were able to streamline the entire loan application process through an intuitive app intake experience, automated processing workflows, pre-approval letters, and milestone trackers?
We wrote this e-book because whether you use us or not, we want you to have the tools and processes in place to succeed in the digital mortgage space. We know there are a ton of brokers and loan officers just like our customers who needed to learn these Digital Consumer Growth Secrets.
And now we want to help you prepare for digital consumers and streamline the application process...
Inside Of This New E-Book...Here Are a Few Of The Secrets You'll Discover For FREE!
Creating an omnichannel borrower ecosystem
How Blockchain Technology Alters Asset Verification
Automating Operational Performance With Open-Ended Flexibility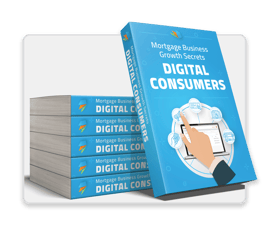 "LenderHomePage.com provides website design and support for all of our mortgage businesses, and their expertise as been a key component to our success. As our customers become more reliant on the internet, it is critical to our business that we have a partner that understands how to customize our websites to meet our needs."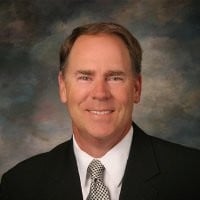 Allen Cravello
President at American Capital Corp